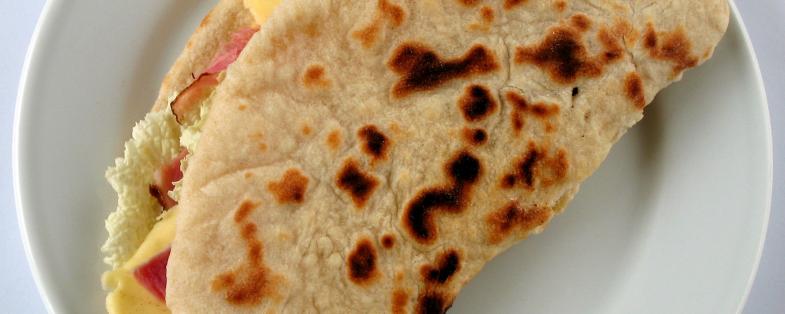 Ingredients
Flour 00
One egg every 100 g. of flour
Salt and lard
The recipe for Crescia sfogliata di Urbino dates back to 1400, the era of the Montefeltro dukes. It is a golden disc-shaped pizza with a few millimeters of thickness. It is called "sfogliata" because it is composed of leaves obtained by inserting a thin layer of lard between the two pasta during processing.
"I have not seen Urbino for more than thirty years, and I always see it! It did not get out of my mind, not even the Baciocca where we made ourselves grow!" Giovanni Pascoli
PREPARATION
Sift the flour and add a pinch of salt and pepper.
Add the eggs and knead the dough which should be soft. Leave to rest for half an hour.
Roll out the dough with a rolling pin and cover the dough with a layer of lard, then roll it up to obtain a cord.
Cut the cord in many cylinders 7 to 8 centimeters thick and place in the refrigerator for about an hour.
Take the cylinders out of the refrigerator and roll them out with a rolling pin until the discs are 20-25 centimeters in diameter.
Cook them for 2-3 minutes per side on a plate previously heated
At this point proceed to the filling with ham, cheese, sausage and so on and so forth
See also
Among the hills of Montefeltro you will find the perfect combination of wellness, art and nature.