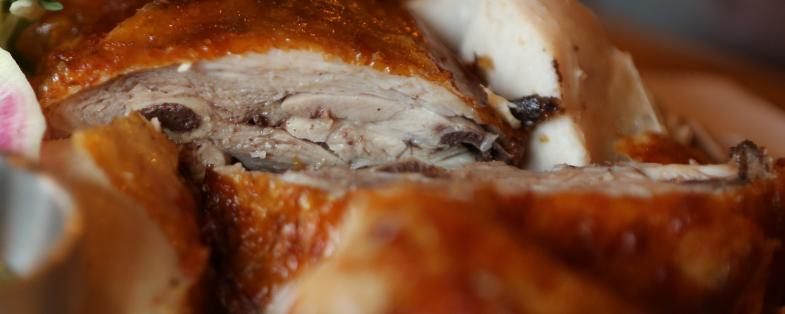 Ingredients
for 6 people:
• 1 chicken, possibly free-range
• 1 bottle of Vino Nobile di Montepulciano
• 1 onion and 1 clove of garlic
• 6 sage leaves
• 1 carrot
• 1 celery rib
• 6 slices of Tuscan pano
• 1 ripe tomato
• 1 fresh chilli pepper
• Tuscan extra virgin olive oil, fine salt, cloves
The chicken with Vino Nobile di Montepulciano is a seemingly "poor" dish, but enriched by a wine of particular value and with an intense flavour that is always at the top of the world classifications of great wines.
Preparation:
1. Clean, wash and cut the free-range chicken into 12 pieces. Leave it to marinate in a saucepan with the herbs, the wine and the cloves for about 12 hours.
2. Put a little oil in a pan, and add the pieces of chicken just drained from the marinade. Brown them on both sides over medium heat.
3. Then, remove only the remaining herbs and continue to cook the chicken in its marinade for about an hour and a half.
Finally, the perfect match with Vino Nobile di Montepulciano will give a delicious sensation of well-being to your palate.
See also
A spa four kilometres south of San Quirico and is known worldwide for its «water square»

As if the Tuscan hinterland was not enough for your relaxation, in  Val di Chiana you will also find the spa of Montepulciano.