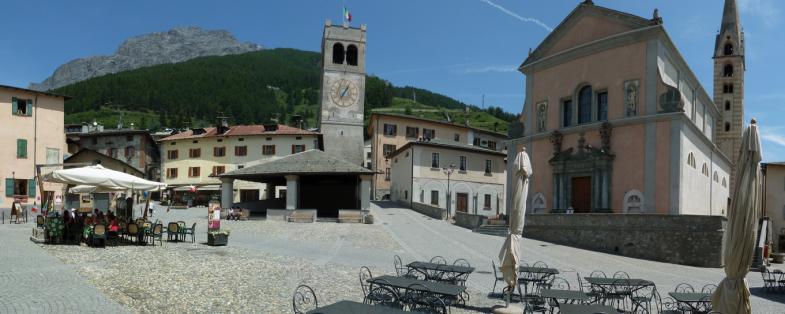 Bormio has always had a particularly lively cultural environment. Crossroads for those who want to reach the north or south of Europe, it has often been disputed by different populations because of its strategic position. These continuous exchanges helped to make the historic centre particularly varied. This has combined with the already strong rural tradition, full of legends and superstitions that have been handed down over the years.
Now let's find out some more secrets about the folklore of this magnificent land and its architecture, perhaps with a nice walk through the streets of the town.
MUSEUMS: ART, HISTORY AND NATURE
Bormio can boast a thousand-year history. As evidence of the many cultures that passed by this place, there are many museums for all tastes.
First of all, the Civic Museum with a collection of over 4,000 objects to testify to the culture, craftsmanship, sport, war, art and local religious life. Valuable paintings and altarpieces cohabit with everyday tools typical of the rural tradition. The rooms with the old means of transport are also curious.
Obligatory stop for those who love nature is the Natural Mineralogical Museum. A rich collection of 14,000 crystals and minerals fascinates every visitor. The crystal room is magical, where you are enveloped in a bright and sparkling environment.
However, in the surroundings of Bormio, in Valdisotto, those who love history will remain enchanted by the military fort Venini di Oga. Built in 1909 for defensive purposes, today it has become a testimony to the Great War.
BUILDINGS IN THE CENTRE OF BORMIO
Being a city of passage, many populations have left their mark, even from an architectural point of view. Piazza Cavour is the beating heart of the town. At the centre is the symbol of the town, the Kuerc, where justice was once administered. It is surrounded by the Palazzo del Cortivo, once a meeting place and the headquarters of the archives and the tower of the hours that houses the famous Bajona, the bell that called the people from all the valleys.
Even religious buildings are very impressive and rich in art and culture. The church of San Martino was once a church-fortress, serving as a shelter for soldiers in the distant 1600s. Now turned completely into a church with the addition of the bell tower and the portico, it still retains the particular coffered ceiling, once typical of all the churches of Bormio.
In addition, art lovers have two stages to add to their list: the priceless frescoes of the church of San Bartolomeo and the famous gate of the Ossuary of Cepina. Two places not to be missed.
The splendour of the past is still perceptible through the streets of the historic centre and this increases the charm of an already unique and unforgettable town. The ancient traditions, customs and practices are still today witnesses of a rich and glorious past, preserved over the years by the community and all here to be discovered.