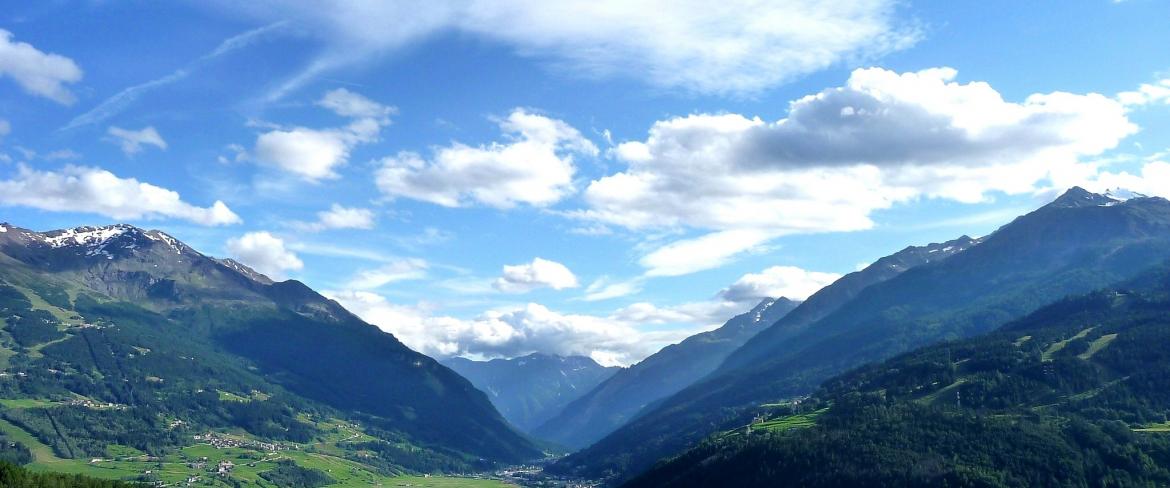 Bormio
Benessere a Bormio
Summer or winter. Morning or evening. Rain or wind. The Bormio spa is always a good idea to unwind and relax immersed in the views of the Alta Valtellina.

The culture of wellness dating back to the first century BC of the Bagni Vecchi and the largest thermal garden of the Alpi it's in Bagni Nuovi, they are two good reasons to try them both.

Switch off, recharge, sport, relaxation, culture. Whatever you want to call it, a holiday in Bormio has all these characteristics.

The traditions, which have remained unchanged over the centuries, are the real strength of Bormio.

The perfect dosage of thirteen herbs is the key to the success of one of the most famous bitters of Lombardy: the Braulio.

Niente di meglio che una tranquilla passeggiata per Bormio, alla scoperta della tradizione contadina e delle architetture locali.

Gustosi, sostanziosi e ricchi di tradizione, i Pizzoccheri sono il piatto della Valtellina.