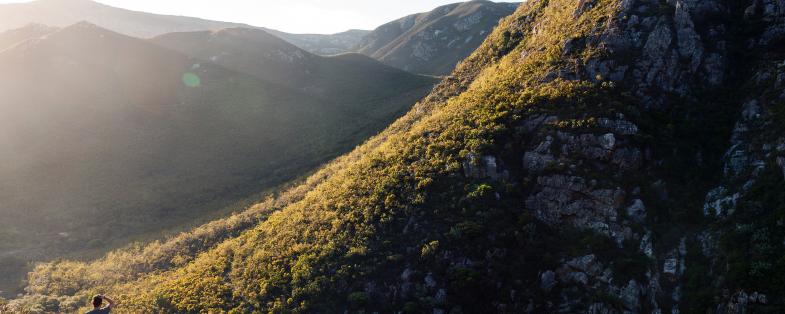 In addition to the famous tourist destinations such as Sorrento and the Amalfi Coast, Campania is a region with a thousand surprises. Towards its centre, in the province of Benevento, lies a pearl that is perhaps less known but rich in natural and historical beauty: the Taburno-Camposauro Natural Park.
 Known above all by those who love trekking and hiking, the park offers many sporting and cultural opportunities. You can visit the magnificent small villages scattered around, enjoy excellent wines and km 0 products, learn about traditional festivals and stroll through unspoiled nature.
Here are two itineraries so as not to miss a single fascinating detail of this beautiful park and live your adventure to the full.
VIA DEI MULINI
The "La via dei mulini" (Way of the Windmills) route is designed to introduce you to part of the heritage of these lands: water. The itinerary begins at Tocco Claudio, a town built on tufa rock and with a wonderful view of the Ienga stream. Following the river there are some ruins of ancient water mills, which were once used for many local activities. Continuing on we reach Cautano, which is famous for the production of marble and stone processing. After passing through the Tenuta Carpineto, we reach the mill called "I Boffa", the only mill that is still working and is completely open to visitors. After you admire its beauty, you will reach the centre of Vitulano and the most famous fountain in the area, the "U Riale" royal fountain. From here, following along the Santa Croce road, you climb up to the summit of Monte Camposauro with the chapel of S. Barbara. Then taking a dirt road on the right, you get to a vantage point where you can admire the whole valley and the Camposauro and Taburno mountains.
VIA DEI BRIGANTI
Mystery, fascination and charm will be the emotions you will experience if you want to travel "La via dei briganti" (the Way of the Bandits). This experience will allow you to discover the nature and the exploits of these characters, who are symbols of the fight against injustice. The itinerary begins in Laiano, near the Church of San Michele Arcangelo. After passing Ferrieri, continue to Costa La Piana where you can admire the whole valley and see Vesuvius in the distance. Now the route becomes more difficult: it begins with a challenging climb up to Triggo La Piana and then continues towards Piana dei Dieci Faggi for an articulated stretch. This is the real area where the bandits took refuge, and you can admire the "old farmhouse" here, which was their meeting place. 
You can also discover the villages within the park, such as Sant'Agata dei Goti, considered one of the most beautiful villages in Italy, or the ancient history and traditions of Foglianese that are still alive. The Taburno-Camposauro Natural Park is a constant adventure.