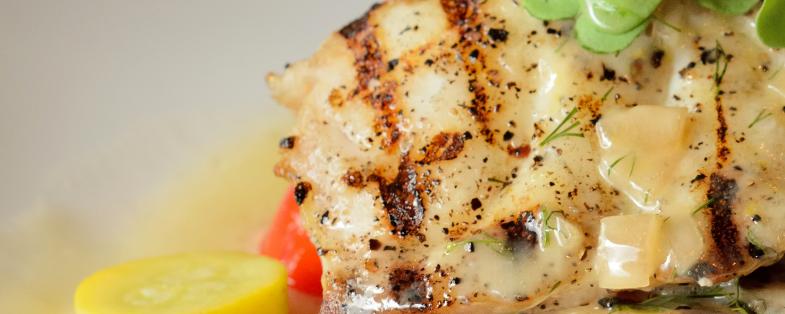 Ingredients
Shallot

Sweet pepper

Courgettes

Anchovy fillets

Pike fillets

Extra virgin olive oil

Fish broth

White wine

Laurel

Salt and pepper

Polenta prepared previously
Castellana-style pike is the perfect recipe for those who want to taste the flavours of tradition with that extra touch. As is well-known, in Lombardy we eat a great deal of polenta, and this dish combines the two elements to create new flavours that when served, seem to quarrel among themselves, but then love each other on the palate.
It is an easy and tasty recipe that's ready in less than 30 minutes.
PREPARATION
Carefully clean and wash the pike. Then fillet it into small pieces and flour them.

Chop some shallot and put it in a frying pan with a dash of oil. Add the anchovies, bay leaf and lastly the pike. Sauté for a few minutes.

Slice the vegetables julienne, then put them in the pan with the other ingredients.

Add a little white wine and a spoonful of broth, best if it's fish broth, and cook for 4-5 minutes.

While waiting, grill the polenta until it becomes golden.

Finally, when the pike is perfectly cooked, plate it and put the fillets above the slices of polenta. Garnish with the sautéed vegetables.
See also
One of the most important spa realities in Italy divided into two thermal centers, Aquaria Thermal SPA and four hotels.