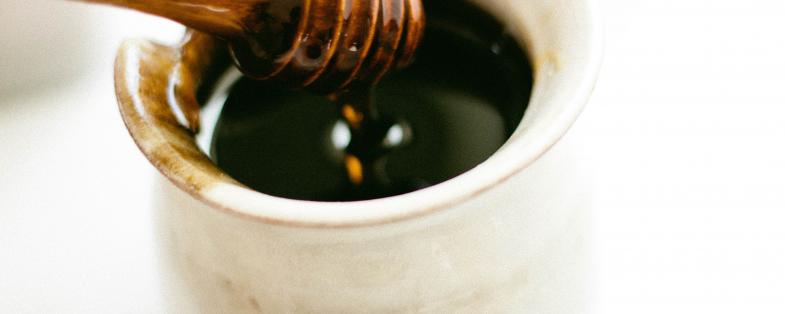 Caramanico Terme and Popoli have always been two municipalities able to make the most of the resources offered by the land. Both have been able to use the thermal water with wisdom, creating two modern and professional spas. If from the thermal point of view they are similar, it is in the typical products that differ. In Caramanico Terme the Solina wheat is cultivated, typical of Abruzzo, and it is produced among the best honey millefiori in Italy. In Popoli instead, given the presence of the four springs of Pescara, stands out fishing for crayfish and trout.
SWEET HONEY AND TASTY BEER
The millefiori honey of the Majella, produced at Caramanico Terme, is famous throughout Italy. In 2008 it was even decreed as the best honey on the peninsula by a jury meeting in Montalcino. It is unique both in terms of smell and taste for the properties of the various plants that surround it. Among these prevail the aromas of oregano and thyme that give the honey an irresistible taste. It is very versatile and can be used in various ways in the kitchen: in the coffee as a sweetener, on the biscuits for a touch of energy, in yogurt or in preparing cookies and cakes.
In Caramanico Terme it is also used the wheat Solina (Slow Food presidium), characteristic of these areas, used to produce flour, bread, pasta and beer. Just craft beer is widespread and exported throughout Italy. In addition to quality local wheat, careful selection is also made of the basic elements such as the spices of organic farming and the orange peels from Calabria.
CRABS AND TROUTS OF RIVER
At Popoli, the four springs of the Pescara river gush out, creating a vast mirror of limpid water where the Sorgenti del Fiume Pescara Nature Reserve is located. In this area have found a comfortable arrangement many river fish, protagonists of restaurants in the area. The prawns of the river and the trouts stand out, to which is also dedicated a festival that takes place in mid-August. During this period they are prepared according to local recipes, accompanied by the other most renowned food and wine products and by entertaining and interesting events such as musical and folklore events.
Caramanico Terme and Popoli are two countries rich in curiosity and local secrets. Taste, try and have fun are the three prerogatives to make the most of these places.
See also
Try the Terme di Popoli, a modern structure located in a magical position between the Majella National Park and the Gran Sasso Park.

In Caramanico Terme nature, history and health come together, giving life to a unique spa, in the heart of the Majella National Park.