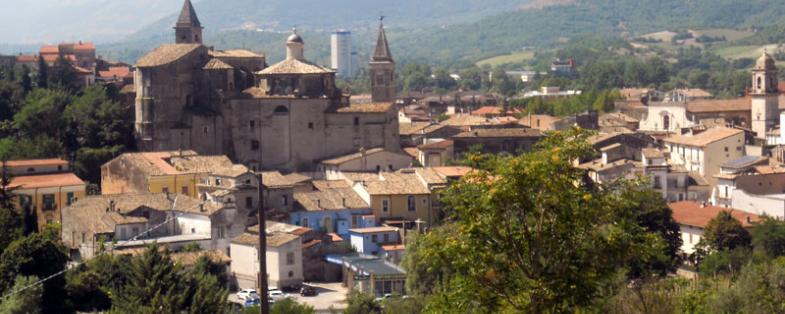 Popoli is the city of waters. From here flow four springs of the river Pescara that give life to the Natural Reserve of the Sorgenti del Pescara. In addition to being in a magical position between the Majella National Park and the Gran Sasso National Park, it also has a spa centre of the highest level, with tailor-made therapies for you and your well-being. You will discover all the benefits of a unique water.
AN STATE OF THE ART PROPERTY
The first spa was inaugurated in 1885, but was razed to the ground following the Second World War. The new baths were built in 1998 and are developed over 3,000 square metres in the covered structure and with a park of 40,000 square metres.
The property is located at the entrance of the village and is divided into various departments to meet all your needs always with efficiency and professionalism.
ACQUA DE CONTRA
Since ancient times, the thermal springs of Popoli have been used for therapeutic purposes. Today, with modern cutting-edge technology and equipment, improvements in treatments and therapies have made great strides. 
The De Contra sulphurous water, characterised by a good hydrogen sulphide level, is particularly important in the spa. Its properties differentiate it from all other waters of this kind used in Italy. It is more effective in many dermatological, gynaecological, respiratory and digestive diseases.
Treatment, rehabilitation and prevention are the main activities carried out within the spa, with a well-being path of 1 km. The spa complex of Popoli has 2 massage therapies, 2 equipped gyms, one for motor gymnastics and the other for respiratory gymnastics, and a Physical Therapy centre with radar, marconi, electrostimulation, Bier ovens, iontophoresis, ultrasound and whirlpool tubs. Some therapies can also go beyond the therapeutic goals and also be very effective from the aesthetic point of view.
In Popoli, for those who do not want to spend the whole day at the spa, there are many activities available for the whole family. For example, the Natural Reserve of the Sorgenti del Pescara offers refreshment areas for a picnic or a barbecue, games for children, as well as canoe trips and slow rafting. There's something for everyone.