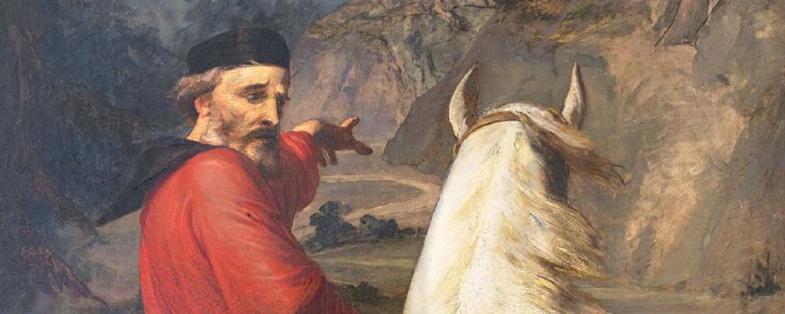 The hot springs of Rapolano were certainly well known for their therapeutic properties to the ancient Romans, great admirers of the benefits of the spa. Their passion for these places is highlighted by a passage of the Latin historian Pliny the Elder in his Natural History in which a spa town identified with the current Rapolano Terme is mentioned.
This spa, however blossomed greatly after the 14th century, when the authors who dealt with thermal baths cite it constantly among the most remarkable spa towns of Siena.
The therapeutic virtues of Rapolano have been confirmed over time by the passage of famous people who came here for healing purposes: among all, it is worth remembering how Giuseppe Garibaldi used the Rapolano baths to recuperate from the famous wounds suffered in Aspromonte.
On August 11, 1867, the Hero of the Two Worlds arrived in Siena, welcomed with great warmth and was hosted by Pietro Leopoldo Buoninsegni in his villa in Poggio Santa Cecilia. Garibaldi arrived in Rapolano on August 13, 1867 to cure the aftermath of the wound inflicted in the battle of Aspromonte. During his stay at Poggio Santa Cecilia, every morning he went to the baths of the Antica Querciolaia in Rapolano where the treatment had helped him a lot. It had been so good that in a letter to his friend Dr. Barni he wrote: "The Rapolano baths have taken away the remaining pain from my left foot, and the effect was instantaneous; it has given me a good opinion of these baths, where I think I will stay for a few days. If, in the same way I obtained the ending of the pain, I could acquire a little more flexibility, I would find myself as strong as before. Yours Giuseppe Garibaldi".
Above the entrance door of the spa was a plaque to commemorate the stay of this illustrious guest and today, in memory of this passage, the Terme Antica Querciolaia has placed a statue of Garibaldi in the historic part of the Baths.
See also
Let yourself be lulled by the thermal waters of the Antica Querciola Spa and let yourself go in the care of an expert staff who will restore your harmony and vitality.

Miraculous? Almost. The Terme di San Giovanni will cure you, relax and pamper you in the magical landscapes of Tuscany.