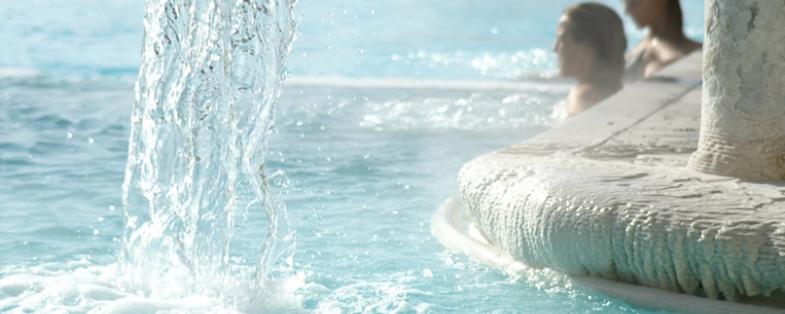 Located in the heart of Tuscany, the Antica Querciaiola spa allows you to benefit from the healing qualities of the thermal waters through numerous therapeutic and wellness treatments.
The core of the spa complex (second half of the nineteenth century) shows an indissoluble link with the spring: the horseshoe shape was designed to embrace, almost protect, the spring. Travertine with warm tones and ancient veins takes you back to a world, that of the spa, which owes everything to water.
History recalls an illustrious guest who benefited from the healing properties of the spring: Garibaldi, the hero of the two worlds. Here, at the Terme Antica Querciolaia, they took care of the aftermath of the wound from Aspromonte: "The Rapolano baths have removed an uncomfortable remnant from my left foot and the effect was instantaneous, which gives me a good opinion of these baths where I think I will stay for a few more days" (August 1867).
THE CRADLE OF WELLNESS
The building boasts a state-of-the-art structure, with expanded and improved functionality and hospitality. 
Thanks to the possibility of exploiting thermal springs with different temperatures that had been lost, the Antica Querciolaia Spa has a system of indoor and outdoor therapeutic thermal pools at variable temperatures (hot baths at 39° - 40° C, temperate baths at 30° - 34° C and cold baths at 22° - 25° C) usable depending on seasonality and the most suitable thermal course of treatment.
The sheltered entrance allows access to the outdoor pool in the cold seasons, making the bath in the therapeutic thermal pools pleasant and suggestive even in the night atmosphere of the weekend.
Let yourself be lulled by the thermal waters of the Antica Querciola Spa and let yourself go in the care of an expert staff who will restore your harmony and vitality. Wellness and beauty of body and mind are waiting for you.
Video