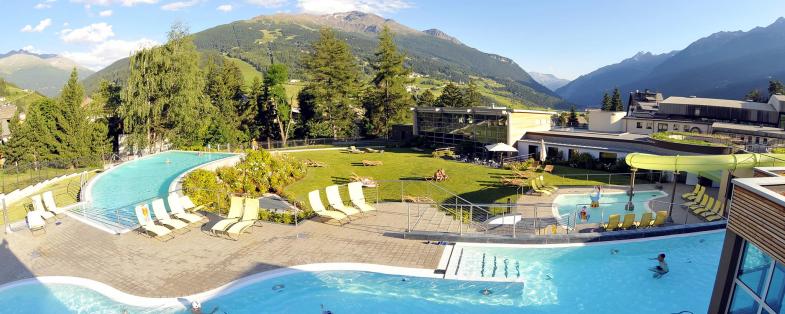 Summer or winter. Morning or evening. Rain or wind. The Bormio spa is always a good idea to unwind and relax immersed in the views of the Alta Valtellina. There are actually three spas to meet your every need, allowing you to feel free and calm during your holiday. As if giving you a magical experience was not enough, the Bormio spas are among the most exclusive in all of Europe. Advanced facilities, qualified staff and a dream setting will make your stay truly special.
BORMIO SPA
At the foot of the Alps that surround Bormio there are nine springs of thermal water, with a temperature ranging between 36 and 43 degrees. One of these is the Cinglaccia spring that feeds the Bormio Spa establishment. Famous for its many therapeutic properties, its water is also good to drink and has numerous digestive benefits.
Once you enter with costume, slippers and bathrobe, you will start the wellness program. A trip in absolute relaxation through three floors with swimming pools, thermal baths, solarium, park and a water-slide of 60 meters, for the little ones, but not only!
Let yourself be lulled by the heat of the thermal waters, let yourself be guided by the experience of the professional staff and enjoy a dream holiday, leaving stress at home.
See also
Switch off, recharge, sport, relaxation, culture. Whatever you want to call it, a holiday in Bormio has all these characteristics.

Niente di meglio che una tranquilla passeggiata per Bormio, alla scoperta della tradizione contadina e delle architetture locali.