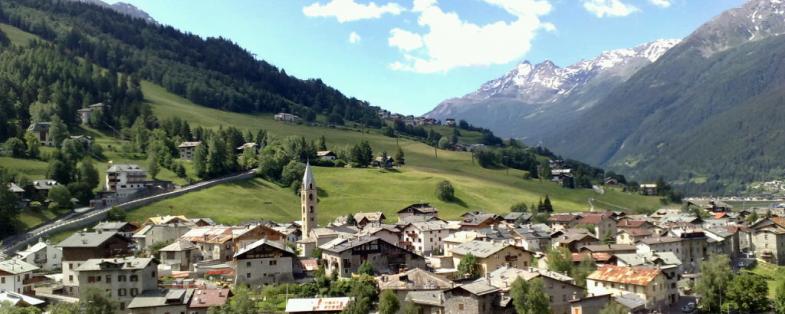 Switch off, recharge, sport, relaxation, culture. Whatever you want to call it, a holiday in Bormio has all these characteristics. Choose one or trying them all, it is up to you. Ideal to immerse yourself in nature, in an uncontaminated environment far from the chaos of everyday life. Here you can find peace and tranquillity, but also experience a great deal of excitement and discover local traditions.
Here are three possible types of holiday to satisfy you and let yourself be pampered.
SPORT FOR EVERYONE
Bormio and its valleys offer many possibilities to keep you fit and entertained. Snow above all. In fact, the mountains that surround it make it a paradise for those who love skiing, both in winter and in summer. Summer? Yes, because thanks to the Stelvio Pass, the snow is maintained during the hottest time of the year. A unique experience.
In fact the Stelvio National Park is one of the main poles of attraction. Walking, mountain biking, climbing will satisfy your desire to challenge nature. Immersed in a breathtaking landscape, there are also excursions on horseback or the characteristic husky trekking with sled dogs.
Instead those who love more classic sports will feel at home here with football pitches, tennis, volleyball and basketball courts or athletics tracks. Without forgetting the tranquillity of golf, with a nine-hole course in the magical atmosphere of the Rhaetian Alps.
ANCIENT TRADITIONS AND LOCAL CULTURE
Over the centuries, Bormio and the surrounding area have experienced the passage of many European powers. Each with its characteristics, have left a mark in the historic centre of the town. Exploring the different streets you can admire palaces, towers, churches and civil buildings in different styles that make Bormio unique.
Moreover, for those who want to rebuild the history and culture of this magnificent land, several museums will satisfy your desire for knowledge.   The Civic Museum and the Mineralogical Museum of Bormio, the Vallivo Museum and the Visitor Centre of the Park in Valfurva, the Sanatori Museum of Sondalo, the Oga Fort and at 2758 m the Donegani Museum at the Stelvio Pass will not disappoint you.
THE SPA: REST AND WELLNESS
In Bormio relaxation and self-care are assured. Three wellness centres will lull you on a journey away from worries and stress. The famous thermal waters will guide you towards peace of mind thanks to the beneficial properties that are unique of their kind.
Bormio Terme is an ideal to take all the family. While adults relax, the little ones will have fun guaranteed with numerous activities for them.
The park of Bagni Nuovi instead offers a unique experience both inside and outside. Colours, nature and aromas to enjoy both day and night in the soft light of the candles ... what an atmosphere!
And how could we forget the well-being of your palate. As a frame to your holiday, the typical dishes of Valtellina cuisine will accompany you on a journey of unforgettable flavours. An experience not to be missed.