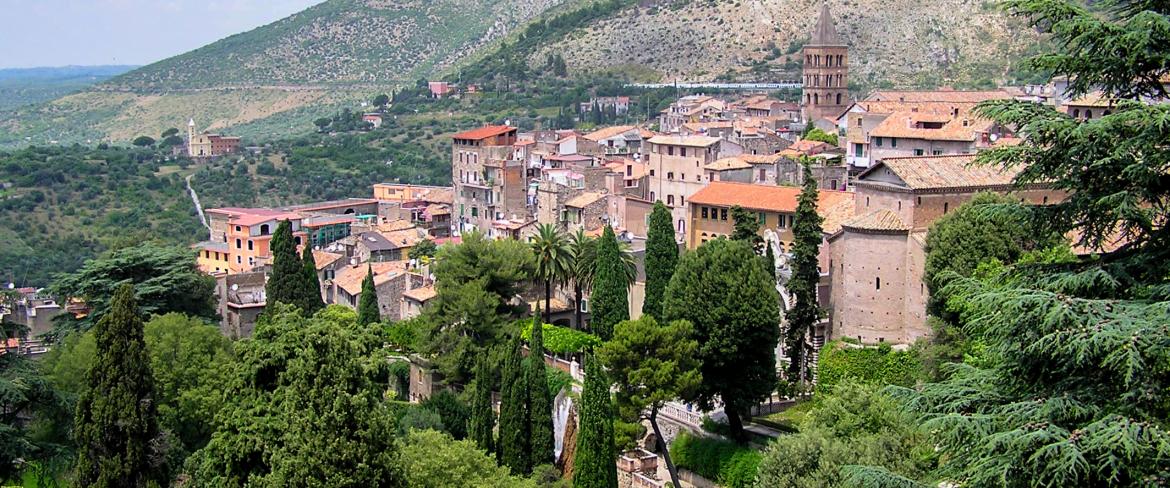 Tivoli
Benessere a Tivoli
Tivoli's thermal baths offer a cure for body and soul, by dipping into the glorious past of the Roman civilisation.

If you want to live like a fairytale and let yourself be enchanted by its architectural and scenic beauty, this is the place for you. 

Between the first century BC and the first century AD born a unique sweet, auspicious for the return of the sun after the long winter.

A place so rich in art could not be lacking an enviable religious heritage. A town that makes you experience a fascinating journey through archaeology, history and natural landscapes.

Genuine ingredients, carefully chosen, are the basis of many local recipes. Two products stand out: the pizzutello grape and the Terre Tiburtine extra virgin olive oil.

Here are two itineraries on foot so as not to miss the charm of a timeless city.