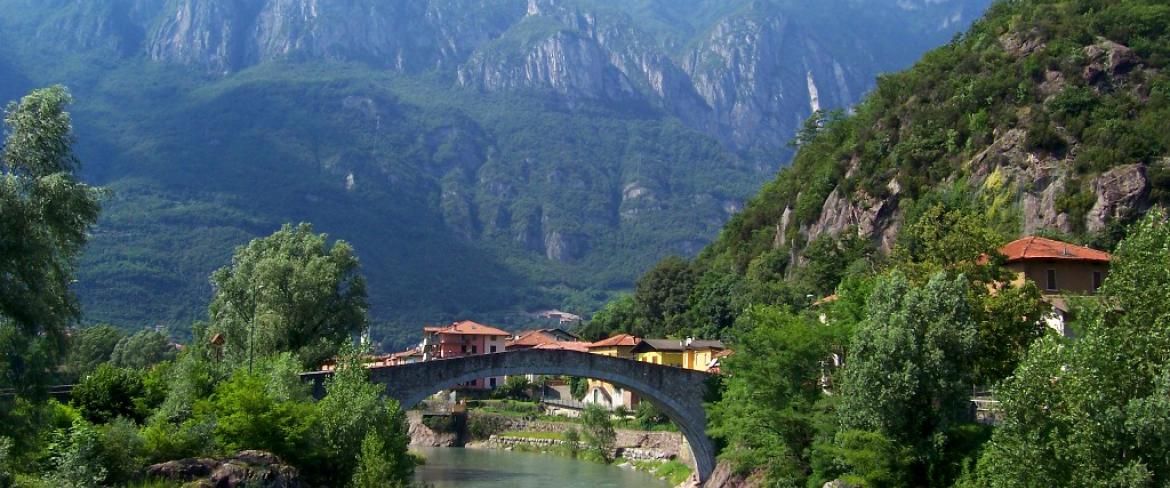 Darfo Boario Terme
Benessere a Darfo Boario Terme
The Baths of Boario are the ideal place to indulge in a regenerating holiday, for body and spirit. A health-oriented place for the entire body with over 150 years of experience in the field and in the care of you.

Among the desserts that cannot be missed in the typical cuisine of Valle Camonica, Spongada stands out.

Take a dive  into the past by discovering the history of humanity in the Luine Municipal Park and experience what it was like to live in the Paleolithic period in the Archeopark.

The essence of local products, love for their land and ancient traditions, have given life to a truly unique dish: the Gnocc de la cua.

Lake Moro is a natural pearl of fascinating beauty. A place for anyone who wants to rediscover the fascinating past of humanity, all within a natural landscape that is really worth it.

A city to know, to appreciate, to enjoy. The treasures of Darfo Boario Terme are waiting for you.

"I believe that in the work of an artist  it is fundamental to know how to look at things, objects and tools of everyday life in a new way. I think it's his job to bring about crisis' in the categories that give us only superficial certainties."

Valle Camonica cheeses are the result of experience and skills acquired over many years of history and tradition. Let's taste them all and not to forget even one.