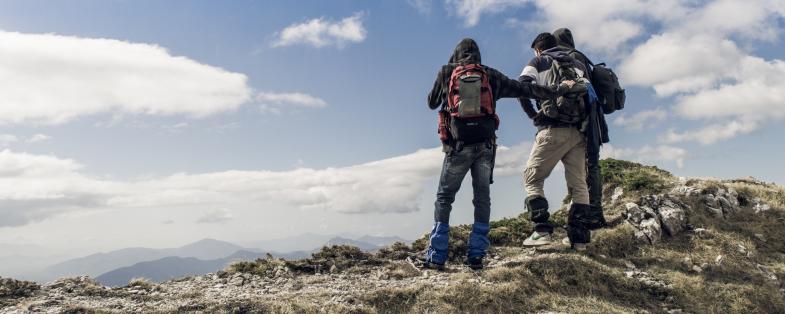 Crossing the pinewood located immediately outside the eastern entrance of the Terme, or climbing the new Sentiero delle Sorgenti inside the establishment, you reach the naturalistic and archaeological area of Monte Pugliano, the hill that towers behind the park. Here the chasms, called "doline", are generated by the collapse of ancient caves dug by water. These also had a defensive function, together with the walls built by the Samnites more than 2000 ago.
From here the nearby Telesia is clearly visible from above, but we can also find further evidence of the conquest of the territory by the Romans in the oak woods, where there are remains of a villa belonging to their people. 
Outside the perimeter of the walls, we find the remains of a medieval complex, with its small church located near the natural rock, all located right at the top of today's thermal baths. 
The beneficial waters of Telese are enriched by their characteristic elements right inside this hill: the underground flow that once created those caves then opened up to become lush descending gardens, and now collects the minerals it encounters below the level of the chasms.
Another peculiarity in Monte Pugliano is linked to the walls assembled by the Samnites more than 2300 years ago. In spring, their boulders are completely covered by cyclamens, the same ones that make the evergreen forest magical providing the setting for Telese Terme. 
 
See also
Be pampered by the Baths of Telese, among the most renowned in the whole of Campania. You will find spaces of care and well-being for all your needs.