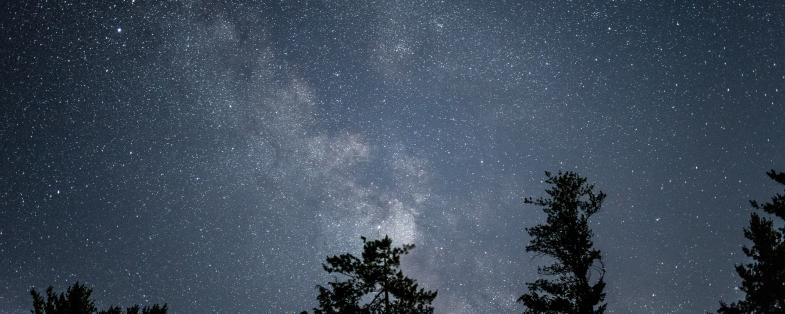 A stone's throw from Monte Grimano and located in the splendid setting of the Montefeltro hills is the Monte San Lorenzo Observatory, the ideal place for lovers of the sky. Requested by the Rimini Gruppo Astrofili, whose aim is the dissemination of practical and theoretical astrophilia to learn more the spectacle that is the universe.
THE ORIGINS IN THE PASSION
The idea for the project was conceived, presented and developed by the Gruppo Astrofili, who managed to find the ideal place to cultivate their passion after long and laborious research. The works lasted two years and a lot of work was done by the Group, in particular the construction of the dome, the central part of the structure.
The Monte San Lorenzo Observatory is located 536 metres high, on the southern side of the mountain of the same name, in an area with little light pollution, making it perfect for observing the night sky. In addition to the characteristic dome with various telescopes, it also has a meeting room with 40 seats and a video projector to comment on the audiovisuals made by the observatory. There is the possibility to place your own equipment in outdoor spaces.
DISCOVERING THE UNIVERSE
The goal is to spread the beauty of the universe to young and old. Alone, in a group or as a family, the observatory is the ideal place to enjoy an unforgettable experience. During the organised meetings, you will be accompanied by experts who will guide you through your first steps into the world of astronomy. Then you will begin to observe the various constellations and the movement of the celestial vault, first with the naked eye and then with the help of the telescope. You will see the sky as you have never seen it before.
Let yourself be enchanted by astrophotography, one of the traditional activities of sky lovers. Astronomical photography allows you to look up there with new eyes: shapes, colours and lights materialise giving you an unforgettable view.
 
See also
In the magnificent territory of Montefeltro, on the border between Marche and Romagna, there is a small paradise of wellness.