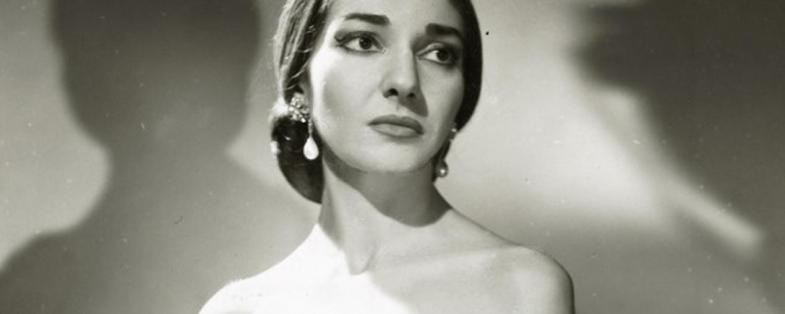 Sirmione is kissed by fortune with its location and scenery. It could not have asked for more. But it was missing a legend, something to give it a sublime aura to make its fame and beauty endure over time. Enter Anna Maria Cecilia Sophia Kalogheròpoulos, in art Callas, the greatest lyric singer in history.
Forty years have passed since her death, yet she still lives in Sirmione, in the minds and hearts of those who perhaps she never met, but grew up with the stories about her from their parents, her admirers in turn. If you close your eyes in Via Catullo for a moment, you can still hear her sing from the terrace of her villa. It is a sweet, sublime song. A duet with the leaves ruffled by the park's wind nearby, dedicated to her.
AN OASIS OF PEACE
Her presence is still alive in the peninsula, especially in the mind and heart of its inhabitants. If you walk through Sirmione you can't miss the stupendous villa with her name, where she lived between 1952 and 1958 when she was married to Giovan Battista Meneghini, the king of Verona construction materials.
She entered Sirmione from the main gate, making a great deal of noise. She came here at the height of her career, when she triumphed in theatres and had the world at her feet. In that period Callas considered this place an oasis of peace where she could take refuge, far from the chaos that surrounded her.
She was completely in love. She took in the quiet, relaxing atmosphere that only this corner of the world could offer her: she loved the thermal baths, going shopping in the town's shops and spending time at Caffè Grande Italia.
She was so attached to Sirmione that even when she left she never stopped thinking about it, in fact, she would even send postcards to the people she most loved here.
A LAST WISH
"I would like to end my days in Sirmione and be buried in this heaven on earth", Maria Callas wrote in a letter. However, her destiny brought her elsewhere. A Greek shipowner, Onassis, took her away from Sirmione and she died in Paris in 1977.
Much has been said about her death, generating a vortex of false stories and legends. Some say her ashes were stolen from the Paris cemetery and scattered in Garda Lake. Others instead believe that she was buried in Colombare. All legends. Yes, Callas is still in Sirmione, but she lives in the collective memory. She has become the soul of a magical place: a municipal building for exhibitions and events is dedicated to her, just like a restaurant and the park near her villa. In addition, every summer a music festival is held in her honour, this year in its 17th edition.
In the end, her dream came true. Maria Callas will forever be the soul of Sirmione.
Downloads
See also
One of the most important spa realities in Italy divided into two thermal centers, Aquaria Thermal SPA and four hotels.